Mission and Vision - Phoenix Rescue Mission
Jan 21, 2020
Blog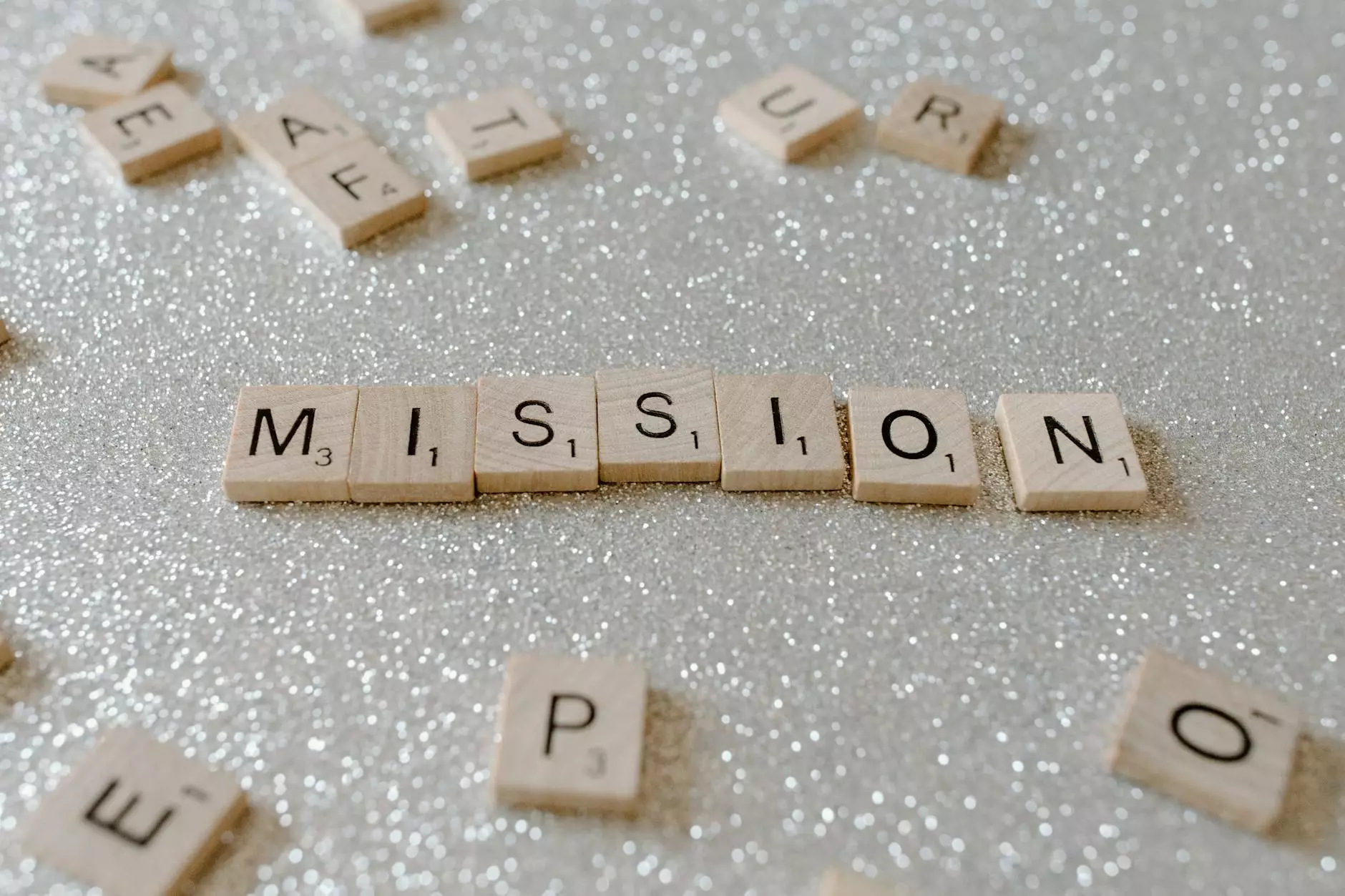 About Prescott Community Cupboard Food Bank
Welcome to the mission and vision page of the Prescott Community Cupboard Food Bank, a prominent organization aiming to make a positive impact on the community and society through philanthropy. Our dedicated team is committed to providing food assistance and support to those facing food insecurity in the region. As the Phoenix Rescue Mission, we believe that no individual or family should go hungry, and we strive to create sustainable solutions to alleviate hunger and poverty.
Our Mission
At Prescott Community Cupboard Food Bank, our mission is simple yet powerful: to ensure that everyone has access to nutritious food and essential resources. We are dedicated to addressing the root causes of hunger and poverty, and our comprehensive approach includes providing immediate assistance as well as long-term solutions. Through community partnerships, innovative strategies, and compassionate outreach, we work tirelessly to make a difference in the lives of individuals and families in need.
Our Vision
Our vision is to build a community where hunger and food insecurity are eradicated. We envision a future where every person has access to an abundance of nutritious food, empowering them to thrive physically, mentally, and emotionally. By fostering a spirit of collaboration, compassion, and innovation, we aim to create a society where no one is left behind, and everyone can build a better future for themselves and their loved ones.
Empowering the Community
At Phoenix Rescue Mission, we believe in the power of community and the transformative impact it can have on individuals and society as a whole. Through our various programs and initiatives, we strive to empower the community by providing more than just a meal. We offer resources, educational opportunities, and support services to help individuals break free from the cycle of hunger and poverty.
Food Assistance Programs
Our food assistance programs cater to individuals and families facing food insecurity. These programs include:
Food pantries offering nutritious and culturally diverse food options
Mobile food pantries reaching underserved areas
School meal programs ensuring children have access to healthy meals
Community kitchens providing hot and nutritious meals
Education and Skill Development
We strongly believe in empowering individuals through education and skill development. Our initiatives include:
Job training and placement programs
Financial literacy workshops
Health and nutrition education
Life skills training
Preventing Homelessness
We understand that food insecurity often goes hand in hand with the risk of homelessness. To address this issue, we offer support services such as:
Emergency shelter programs
Transitional housing assistance
Case management and counseling
Referral services to other community resources
Impact and Success Stories
We are proud of the impact we have made and the lives we have transformed through our dedicated efforts. By working collaboratively with individuals, organizations, and local businesses, we have been able to create a sustainable impact on the community. Here are just a few of the success stories from our beneficiaries:
John's Journey to a Brighter Future
John, a single father of two, was struggling to make ends meet. With the support of Phoenix Rescue Mission's food assistance programs, he received nutritious food for his family. Additionally, he participated in our job training program, gaining valuable skills and securing stable employment. Today, John is a proud homeowner, breaking free from the cycle of poverty.
Maria's Fresh Start
Maria, a survivor of domestic violence, found herself without a home and regular access to food. Phoenix Rescue Mission provided her with emergency shelter, nourishing meals, and extensive case management support. With their help, Maria rebuilt her life, secured stable housing, and is now an advocate for others facing similar challenges.
Join Us in Making a Difference
We invite you to join us in our mission of tackling hunger and poverty in our community. Your support can make a lasting impact on the lives of individuals and families in need. Whether through volunteering your time, making a donation, or spreading the word about our programs, every contribution counts. Together, we can create a community where no one goes to bed hungry. Together, we can build a brighter future. Contact us today to learn more about how you can get involved!