Volunteer Appreciation Week
Oct 10, 2021
Events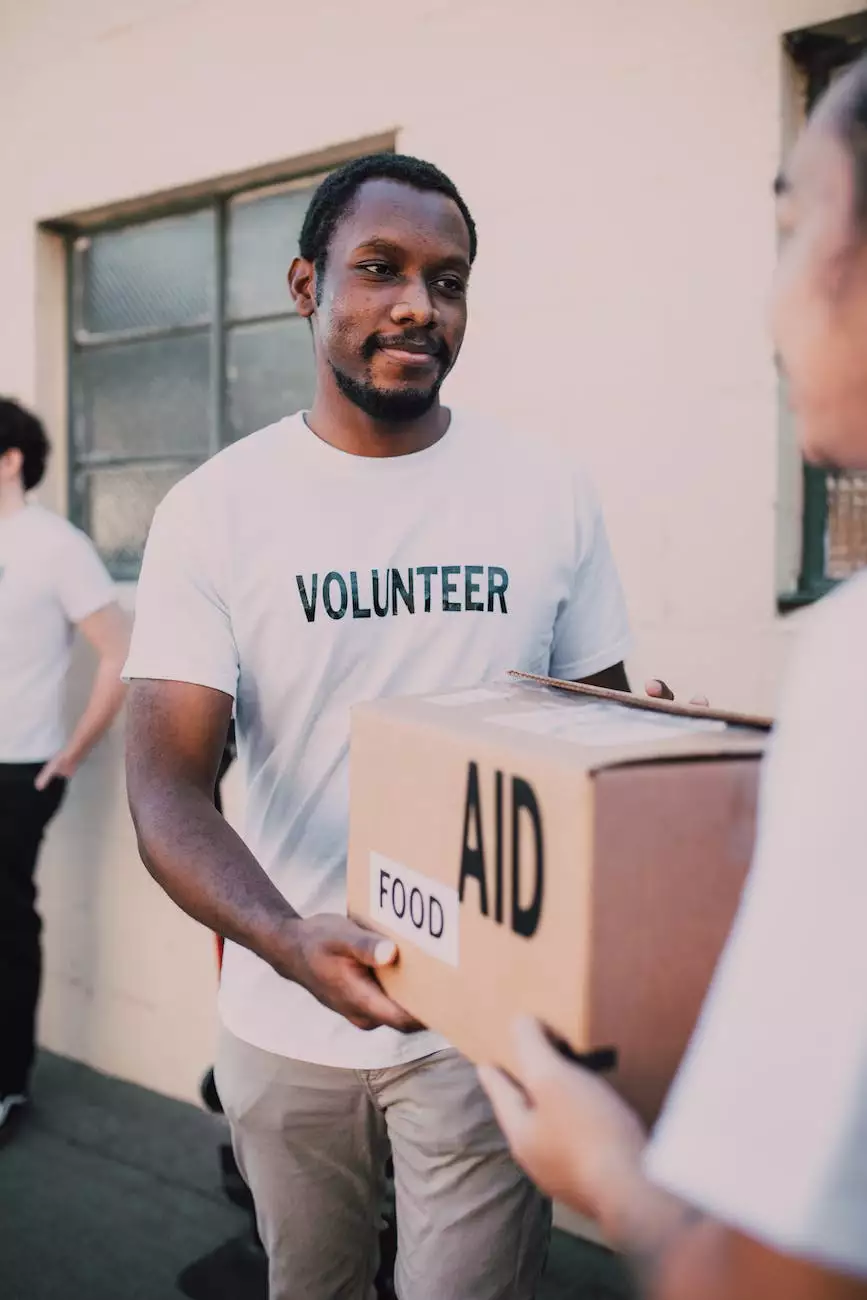 Welcome to Volunteer Appreciation Week at Prescott Community Cupboard Food Bank, a time to honor and thank our dedicated volunteers who make a difference in the lives of those in need. We deeply appreciate the generosity, time, and effort put forth by our amazing volunteers, who play an integral part in our mission of fighting hunger and reducing food waste. Join us as we celebrate their tremendous contributions and highlight the numerous volunteer opportunities available.
The Impact of Our Volunteers
At Prescott Community Cupboard Food Bank, we understand the importance of community involvement and the power of collective action. It is through the efforts and compassion of our volunteers that we are able to fulfill our mission and support those facing food insecurities. Without their tireless dedication, we would not be able to provide essential sustenance to individuals and families in need throughout our community.
Volunteer Opportunities
1. Food Sorting and Packing
One of the primary ways you can contribute is by assisting in our food sorting and packing efforts. Volunteers play a vital role in sorting, organizing, and packaging donated food items, ensuring they are ready for distribution. Through careful categorization, expiration date checks, and proper packaging, volunteers help us provide nutritious meals to those who depend on our services.
2. Distribution Assistance
On distribution days, our volunteers lend a helping hand to ensure the smooth, efficient operation of our food bank. From welcoming individuals, assisting them with their needs, and ensuring the appropriate allocation of resources, volunteers are at the forefront of providing a sense of care and dignity to those seeking assistance.
3. Fundraising and Community Outreach
Beyond the daily operations, we rely on volunteers to support our fundraising and community outreach efforts. By actively engaging with the community, organizing fundraising events, and spreading awareness about the work we do, these volunteers help secure vital resources and ensure the long-term sustainability of our food bank.
4. Special Events and Programs
Throughout the year, we organize various special events and programs aimed at raising awareness about hunger-related issues and fostering community involvement. Volunteers are essential for the success of these initiatives, assisting with event planning, setup, coordination, and ensuring the overall enjoyment and engagement of participants.
Become a Volunteer Today!
If you believe in our mission and want to make a tangible impact on the lives of others in your community, we encourage you to join our volunteer team. No matter your skills, availability, or background, there is a place for you at Prescott Community Cupboard Food Bank.
To get started, simply fill out our online volunteer application form on our website or visit our food bank during operating hours. Our friendly staff members will guide you through the process, answer any questions you may have, and help match you with a volunteer role that aligns with your interests and availability.
By becoming a volunteer, you not only contribute to improving the well-being of your community but also gain personal fulfillment, new skills, and a sense of camaraderie with like-minded individuals.
Together, We Can Make a Difference
Prescott Community Cupboard Food Bank is deeply grateful for your support during Volunteer Appreciation Week and beyond. Together, let's continue fighting hunger, reducing food waste, and building a stronger, more compassionate community for all.