Our Logo and Brand
Sep 24, 2020
Contact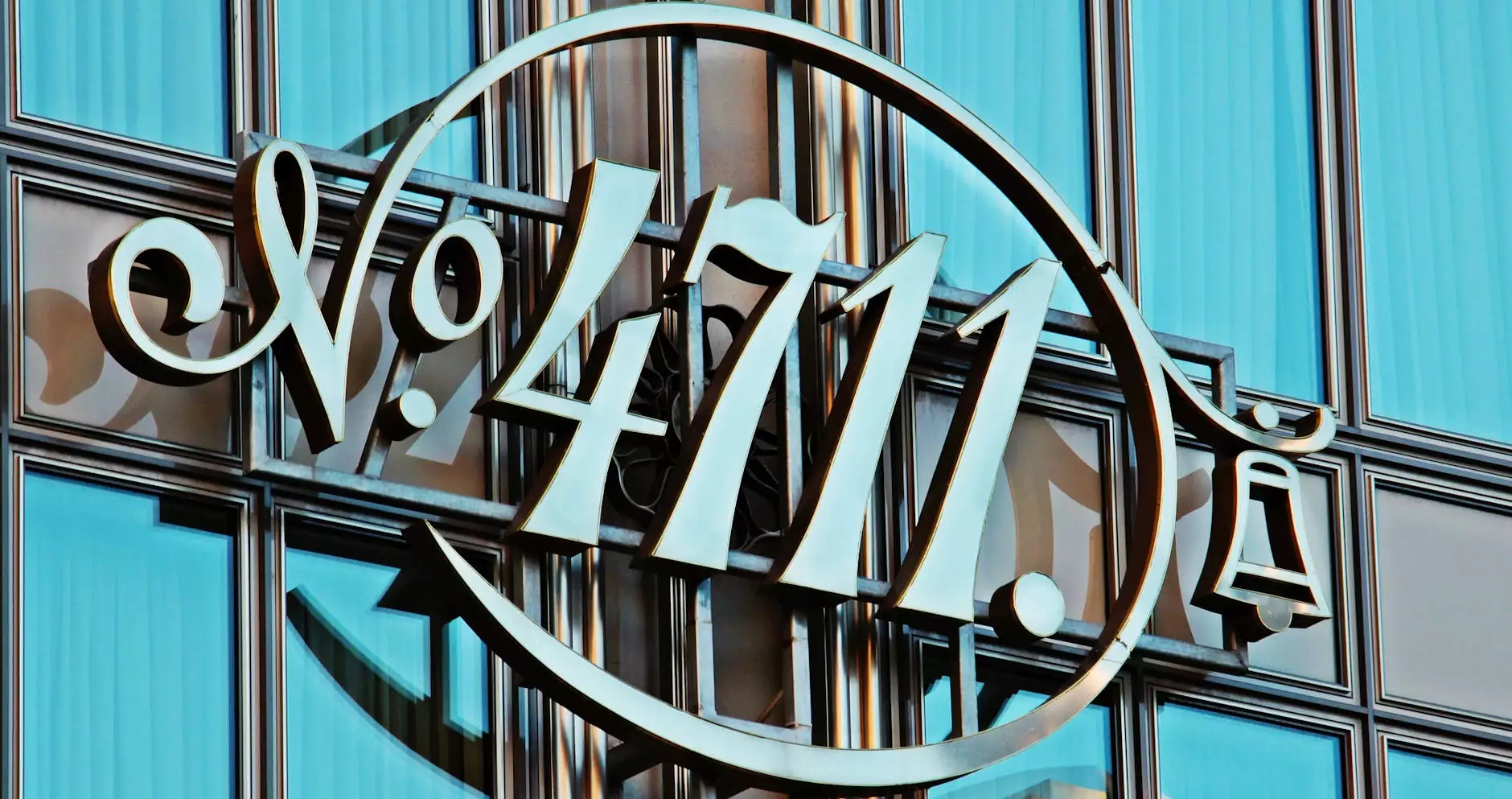 Welcome to the official page dedicated to discussing the logo and brand of Prescott Community Cupboard Food Bank. In this article, we will delve into the importance, significance, and impact of our brand identity within the Community and Society - Philanthropy sector.
The Meaning Behind Our Logo
Our logo represents not only the essence of Prescott Community Cupboard Food Bank but also the values and principles we stand for. Let's break down the elements of our logo:
1. Icon
The central icon of our logo features a heart-shaped food basket, symbolizing our deep-rooted commitment to providing nourishment and support to those in need within our community. The intertwined leafy vines surrounding the basket represent growth, unity, and the interconnectedness of our volunteers, donors, and recipients.
2. Color Palette
The choice of colors in our logo is deliberate and meaningful. The vibrant green emphasizes our dedication to sustainability and our close relationship with nature, while the warm orange evokes feelings of compassion, warmth, and community spirit. Together, these colors evoke a sense of hope, optimism, and positive change.
3. Typography
The font used in our logo is clean, modern, and easily readable. It reflects our professionalism, transparency, and commitment to clear communication. The use of bold letters in our brand name showcases our confidence and steadfastness in achieving our mission.
The Impact of Our Brand
Prescott Community Cupboard Food Bank's brand has played a significant role in our ability to empower and make a difference in the lives of individuals and families facing food insecurity. Here are some key ways our brand has made an impact:
1. Building Trust and Credibility
Our strong brand identity has fostered trust and credibility within the community. When people see our logo, they instantly recognize us as a reliable source of assistance, ensuring they can rely on our services without hesitation. This trust helps us reach a wider audience and foster lasting relationships with our supporters.
2. Inspiring Community Engagement
Our brand acts as a catalyst for community engagement and involvement. Through the power of our logo, we have inspired countless individuals to join our cause as volunteers, donors, and advocates. By promoting a sense of togetherness and shared responsibility, our brand has united the community in fighting hunger and promoting well-being.
3. Creating Lasting Memories
Our brand has become an integral part of the memories formed by those we assist. The logo acts as a symbol of hope, compassion, and support during challenging times. By associating positive experiences with our brand, we create a lasting impression of our organization's commitment and impact.
Strengthening Our Brand
As we continue to grow and evolve, we are committed to strengthening our brand and maximizing our impact in the Community and Society - Philanthropy sector. Here are some steps we are taking to achieve this:
1. Consistent Messaging and Visuals
We ensure consistency in our messaging and visuals, both online and offline. By maintaining a unified brand voice and visual identity, we enhance our recognition and credibility, making it easier for people to connect with our cause.
2. Engaging with the Community
We actively engage with the community through various channels such as social media, events, and public forums. By listening to their feedback and understanding their needs, we can adapt our brand strategy to better serve the community and address emerging challenges.
3. Strategic Partnerships
We forge strategic partnerships with local businesses, institutions, and other philanthropic organizations. Collaborating with like-minded entities strengthens our brand authority and allows us to pool resources to create a more significant and sustainable impact.
4. Embracing Innovation
Prescott Community Cupboard Food Bank embraces innovation to stay relevant in a rapidly changing world. By utilizing technology and digital platforms, we reach a broader audience and raise awareness of our brand, ensuring our mission remains at the forefront of public consciousness.
Conclusion
In conclusion, the Prescott Community Cupboard Food Bank logo and brand play a crucial role in our organization's success and impact within the Community and Society - Philanthropy sector. Our logo reflects our commitment to providing nourishment, unity, and hope, while our brand identity fosters trust, inspires engagement, and creates lasting memories. Through consistent messaging, community engagement, strategic partnerships, and innovation, we will continue to strengthen our brand and make a meaningful difference in the lives of those in need.