Volunteering at Prescott Community Cupboard Food Bank
Jan 14, 2018
Volunteer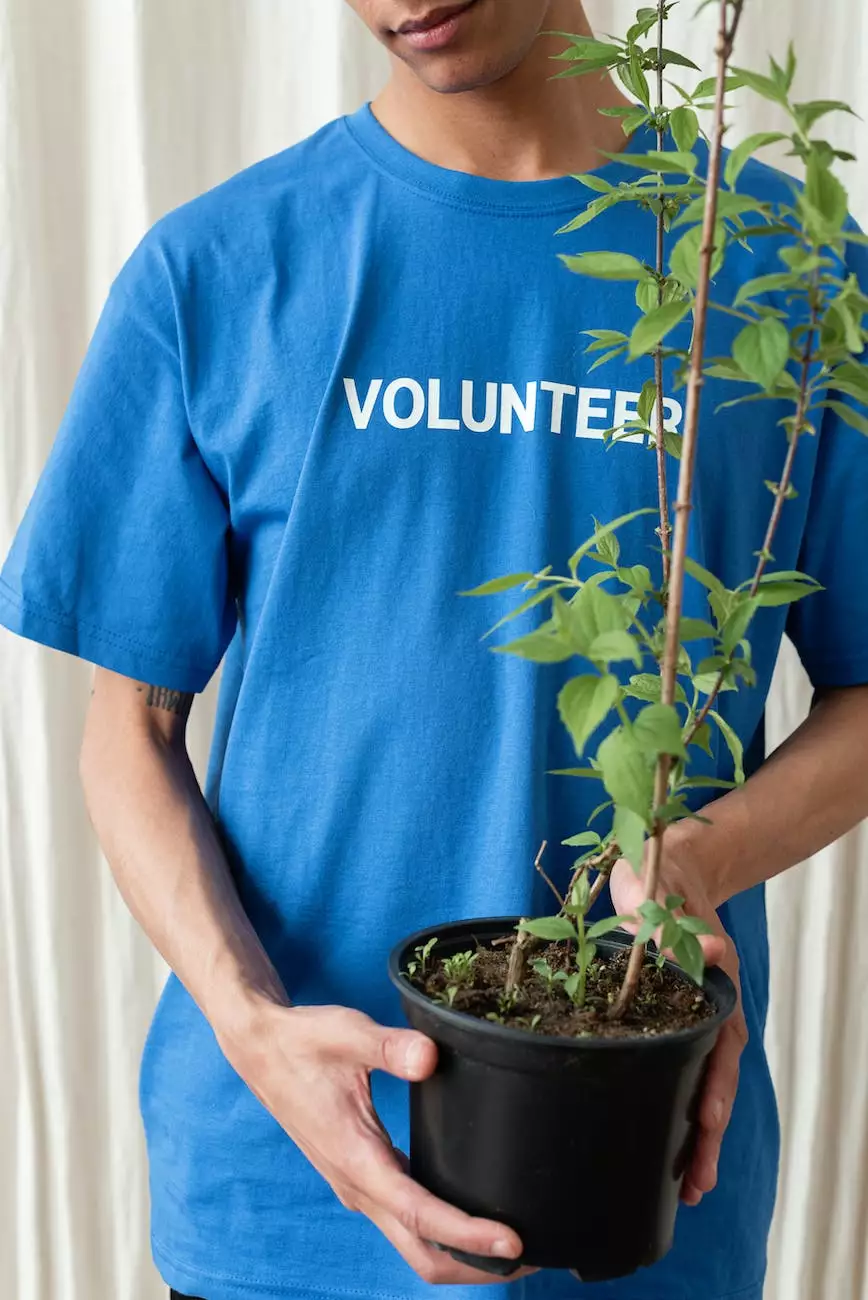 Welcome to Prescott Community Cupboard Food Bank, your trusted partner in the fight against food insecurity. We believe that every person deserves access to nutritious food, and with the support of dedicated volunteers like you, we are making a real difference in our community.
Why Volunteer with Us?
Being a volunteer at Prescott Community Cupboard Food Bank goes beyond lending a helping hand. It is an opportunity to be part of a compassionate and driven community, working towards a common goal. Here are some reasons why you should consider volunteering with us:
1. Make a Meaningful Impact
When you volunteer with us, you directly contribute to alleviating hunger and food insecurity in our community. Your efforts will make a tangible difference in the lives of individuals and families who rely on our services.
2. Foster Connections
Our volunteering program provides a platform to meet like-minded individuals and build lasting connections. Through shared experiences and a common purpose, you will create meaningful relationships with fellow volunteers and our dedicated staff.
3. Develop Valuable Skills
Volunteering at Prescott Community Cupboard Food Bank offers a valuable opportunity for personal and professional growth. Gain hands-on experience in various aspects of food distribution, community outreach, and teamwork, enhancing your skills and broadening your horizons.
4. Flexible Opportunities
We understand that everyone has unique schedules and commitments. That's why we offer flexible volunteering opportunities to fit your availability. Whether you can spare a few hours a week or are looking for a regular commitment, we have options that suit your needs.
Available Volunteering Roles
We have a range of volunteering roles available, designed to cater to diverse skill sets and interests. Here are some of the opportunities you can explore:
1. Food Sorting and Distribution
Assist with sorting, packing, and distributing food items to ensure smooth operations at our food bank. Help us prepare food packages for individuals and families in need, ensuring they receive a variety of nutritious options.
2. Community Outreach and Education
Join our outreach team to raise awareness about food insecurity and the services we offer. Participate in community events, engage with local organizations, and educate individuals on the importance of nutritious food and its impact on overall well-being.
3. Fundraising and Events
Play a vital role in organizing fundraising initiatives and events to support our mission. Collaborate with our team to plan and execute successful campaigns, reaching out to donors and sponsors who share our commitment to fighting hunger.
4. Administrative Support
If you have excellent organizational and administrative skills, you can contribute behind the scenes. Help with data entry, coordinating volunteer schedules, managing inquiries, and ensuring smooth day-to-day operations at our food bank.
How to Get Started
Are you ready to make a difference? Getting started as a volunteer at Prescott Community Cupboard Food Bank is easy. Here's what you need to do:
1. Explore Our Website
Visit our website at prescottcommunitycupboard.org to learn more about our organization, mission, and the impact we are making. Familiarize yourself with our values and the services we provide.
2. Fill Out the Volunteer Application
Complete our online volunteer application form. This form helps us understand your interests, availability, and preferred volunteering roles, enabling us to connect you with the right opportunities.
3. Attend an Orientation Session
Once your application is reviewed, you will be invited to attend an orientation session. During this session, you will receive an introduction to our organization, guidelines, safety procedures, and the expectations we have from our volunteers.
4. Start Volunteering
After completing the orientation, you will be ready to start your volunteering journey. Our team will guide and support you along the way, ensuring a fulfilling and rewarding experience.
Join Our Volunteer Community Today
Join the Prescott Community Cupboard Food Bank volunteering community today and play an integral role in creating positive change. Together, we can make a difference and build a healthier, more resilient community for all.