Fundraise with us to support the Prescott Community Cupboard Food Bank
Jun 24, 2023
Donate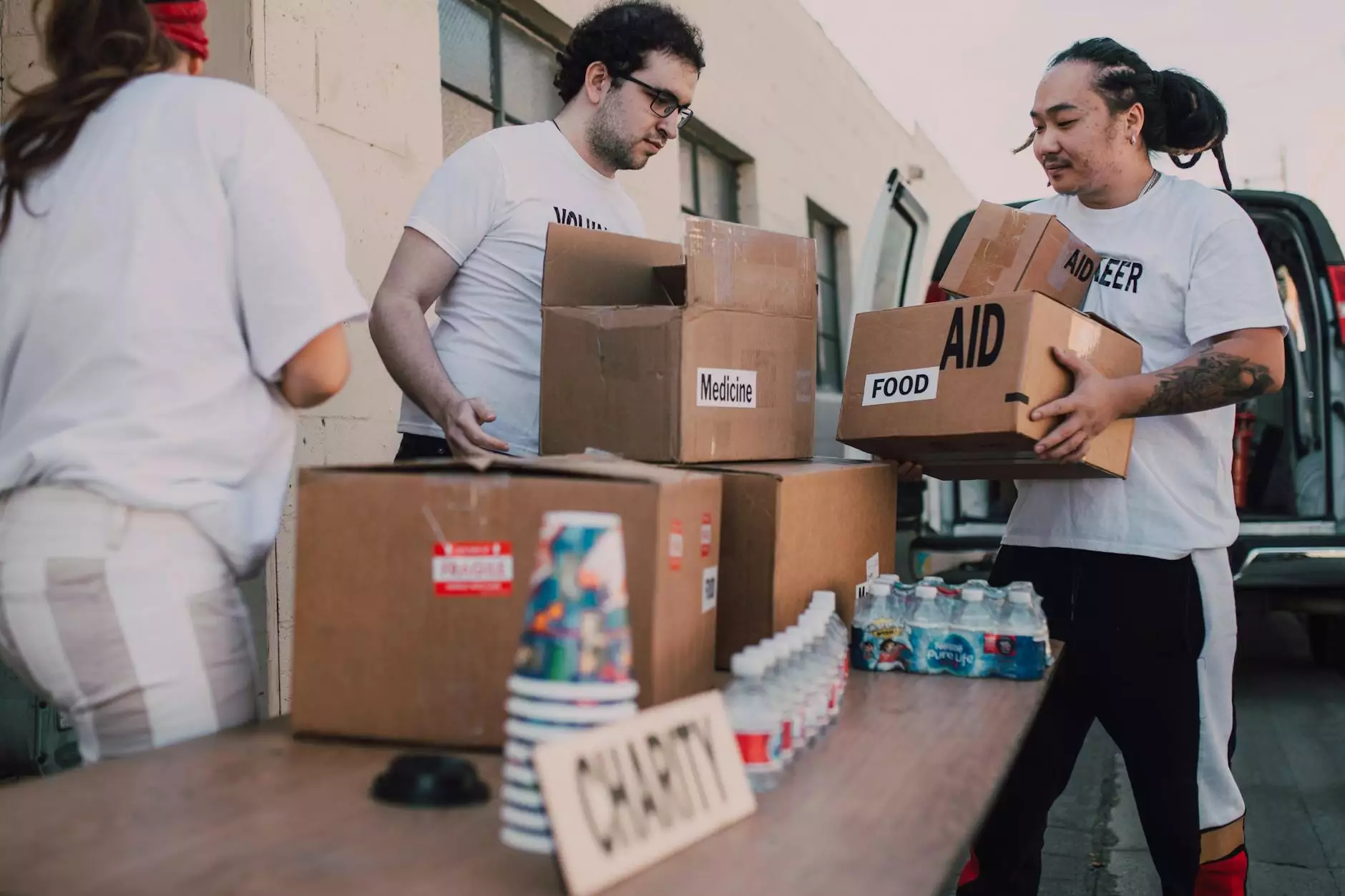 Welcome to the Fundraise section of the Prescott Community Cupboard Food Bank's website! As a prominent community food bank dedicated to alleviating hunger, we rely on the support of passionate individuals like you to make a difference. By organizing fundraisers, you can contribute to our cause and help us provide nourishment to those in need.
Why Fundraise with the Prescott Community Cupboard Food Bank?
By choosing to fundraise for the Prescott Community Cupboard Food Bank, you join a collective effort to combat food insecurity in our community. Through our extensive network and strategic partnerships, we are able to maximize the impact of every donation received. We operate with transparency and ensure that each dollar raised goes directly towards feeding individuals and families facing hunger.
Types of Fundraisers
We encourage creativity and diversity when it comes to fundraising. Here are some popular ideas that you can explore:
1. Virtual Events
In the digital age, virtual events have become increasingly popular and accessible. You can organize a virtual food drive, host an online auction, or even plan a virtual cooking class where participants can learn new recipes while contributing to our cause.
2. Community Collaborations
Teaming up with local businesses, schools, or organizations can amplify the impact of your fundraiser. Consider coordinating joint events such as charity runs, bake sales, or benefit concerts. These collaborative efforts not only raise funds but also increase awareness about the prevalence of hunger in our community.
3. Personal Challenges
Motivate your friends, family, and colleagues by creating personal challenges that incentivize donations. Whether it's pledging to run a marathon, taking on a sponsored silence, or committing to give up a favorite indulgence, personal challenges generate excitement and encourage others to support your cause.
4. Creative Campaigns
Get crafty and launch a creative campaign that resonates with your audience. This could involve creating handmade products or organizing art exhibitions, with a portion of the proceeds benefiting our food bank. By tapping into your artistic talents, you can make a positive impact on both the community and those in need.
How to Get Started
Getting involved and organizing a fundraiser is easier than you may think. Here are simple steps to get you started:
1. Determine Your Fundraising Goal
Decide on an ambitious yet realistic target for your fundraiser. Having a clear goal in mind will help you stay focused and motivated throughout the process.
2. Choose a Fundraising Method
Consider the various fundraising methods available and select one that aligns with your strengths and interests. Whether it's a personal challenge, creative campaign, or virtual event, choose a method that you feel passionate about.
3. Plan and Promote
Create a detailed plan outlining the steps you need to take to execute your fundraiser. Develop a marketing strategy to promote your event, utilizing social media platforms, local newspapers, and community bulletin boards to increase visibility and reach.
4. Leverage Our Support
As the Prescott Community Cupboard Food Bank, we are here to support your fundraising efforts. We will provide you with resources such as flyers, email templates, and social media graphics to help spread awareness about your fundraiser. Additionally, we can offer guidance or answer any questions you may have along the way.
5. Collect and Donate
Once your fundraiser is complete, collect the donations and prepare to make a significant impact on our community. Remember that every dollar counts, and your contribution will directly support our mission of fighting hunger and promoting food security.
Make a Difference Today
By choosing to fundraise for the Prescott Community Cupboard Food Bank, you join a compassionate community of individuals who are determined to make a difference in the lives of those experiencing food insecurity. Together, we can create a society where no one has to go hungry.
Start planning your fundraiser today and be a part of something meaningful. Together, we can ensure that everyone in our community has access to nutritious food and support in times of need. Fundraising with the Prescott Community Cupboard Food Bank is a powerful way to ignite positive change and improve lives.